REFERENCES
Správa Krkonošského národního parku
Following a nationwide call for tenders, we selected Pygmalion, s.r.o. to do our translations.
Pygmalion, s.r.o. translates specialized Czech-Polish texts for us within the project: Fauna of the Krkonoše mountains, the Krkonoše Mountains Promotion and Comenius Viridis which is financed by the EU.
During one and a half years, a total of approximately 3,500 SP of highly specialized and terminologically demanding texts worth approximately CZK 850,000 without VAT are translated into Polish by this company for us.
The aim of this project is to bring the picturesque landscape and fauna in the Krkonoše National Park to the Polish citizens.
We are satisfied with the professional approach of the whole team and the quality of the translations.
We recommend the services of this company.
ArcelorMittal Tubular Products Karviná a. s.
We addressed the company called Pygmalion s.r.o. (Ltd.) in the context of activities associated with consecutive interpreting between German and Czech languages during customer-oriented procedural pre-audit.
I very positively evaluate friendly approach of Mrs. Lukášová who operatively responded to our requests and was able to adapt her offer to get our full satisfaction.
I find the short response time of communication especially positive, which helped to quickly conclude the contract.
I consider the company called Pygmalion s.r.o. (Ltd.) as a responsible and reliable partner and we look forward to further cooperation.
ArcelorMittal Tubular Products Karviná a. s.
We addressed the company called Pygmalion s.r.o. (Ltd.) in relation to our cooperation with an Italian business partner from which we purchased technology intended for a segment of our production.
This interpreting was aimed to training course concerning mechanical and engineering segments of this technology, including their operation.
This consecutive interpreting was extremely demanding in relation to knowledge of professional terminology; the interpreter sent out by Pygmalion and recommended by Mrs. Andrea Lukášová fully met our expectations.
We hereby find the company called Pygmalion s.r.o. (Ltd.) a responsible and reliable partner and we look forward to further cooperation.
Koleje Czeskie Sp. z o.o.

We have decided to begin cooperating with Pygmalion based on good references, which we had obtained. We turn to it relatively frequently and our requirements deal with technical translations usually in a combination of Polish – Czech. The text which we send emphasizes great knowledge of technical terminology from the rail freight transport, economy and accounting fields.
Moreover, oftentimes, we literally need these translations overnight and of high quality. Employees of the Pygmalion Translation Center always approach our needs very willingly and fulfill our expectations within the deadline.
Therefore, we are convinced that we have chosen a professional partner when it comes to cooperating with language translations. We believe that our professional cooperation will continue long into the future.
FINCLUB plus, a.s.
In May, we organized, what is for us, a very important Medical Conference. The topic was clinical research of the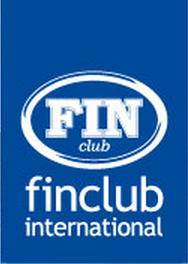 AHCC raw ingredient and its effects on the human organism.
This conference was to make our worldwide partners, oftentimes physicians and experts in the field of dietary supplements, more aware of the news in the scientific research and was concluded with a Medical discussion panel with the participation of Japan, Finland, Poland and the Slovak Republic. From the very beginning, Pygmalion approached our task with great care. For the interpretation, it supplied us with prepared English and Polish interpreters with an expert knowledge of the issue and also supplied us with the interpretation technology for the entire event.
We found a professional partner in Pygmalion for our language needs, as has also been the case several times in the past. We also look forward to cooperating in the future.
KOVONA SYSTEM a.s.
Pygmalion, s.r.o. ensured consecutive interpretation of Italian within very expert training of our employees and we

were very satisfied in all aspects. They immediately reacted to our request. All communication and interpretation was problem-free and exactly according to the agreement. They were very helpful. Thank you for a very professional approach. We look forward to further cooperation!
Hyundai Motor Manufacturing Czech, s. r. o.
We are highly satisfied with the services of Pygmalion translation centre; we particularly appreciate the individual approach, excellent level of communication, reliability and accuracy and the time they save us. I strongly recommend the services of this company.
SHIMANO s. r. o.

We have used the services of Pygmalion, s.r.o. for a long time now, and have always been highly satisfied with our cooperation. In particular, we appreciate the will and professionalism of the work with which they meet our, sometimes, unusual requirements. They fill orders reliably within the stated deadlines. We look forward to further cooperation.
Trade Media International Ltd.
I have been able to observe the cooperation between Pygmalion Ltd. Translation Centre and Trade Media In

ternational Ltd. Publishing House since 2008.
Entrusted translations from Polish, English, Russian and even Korean and vice versa, were completed by the due date, in which a high level of quality in all translated documents was evident, even though the terminology was often times considerably difficult, arising from the technical specialization of our degrees.
The highest reference of work will surely be the regular translation activities of authorial articles of the Czech, Polish or the Russian branch of our Trade Media Company. With regard to our global cooperation, we are trying to adopt interesting contributions of individual branches and with regard to the sufficient amount of Polish translators, we can often rely on the translation of articles even when only given short notice for due dates.
Trade Media International Ltd.
AGEL, JSC.
We have been cooperating with Pygmalion Ltd. since 2005. In the vast majority of cases, the translations were highly specialized texts of annual reports and promotional materials of the AGEL group. Pygmalion's translations have always excelled in high proficiency and precision. We are very satisfied with the services of the Pygmalion Translation Centre and we particularly appreciate the individual professional approach characterized by the reliability of meeting the set delivery dates.
WALMARK

We ordered a translation and graphic design of a four-language catalogue. A very detailed and demanding job was performed by Pygmalion Ltd. This also required a large number of corrections and professional consultation with physicians in four European countries. Pygmalion Ltd. was able to respond flexibly to our demanding requirements and ensured that all our other requests were translated on time, as well as made to look graphically presentable.
FINclub

We have been cooperating with the Pygmalion Translation Centre on various materials for our branches in Poland, Germany and Austria for a long time. We regard the services of the centre as complete and professional. We also highly appreciate the individual approach to each client.
Lázně Darkov, JSC.

I would like to express my thanks for the high quality work performed by your Translation Centre that worked on the "Medical support programmes and therapeutic procedures" catalogue which was translated from Czech into Russian. Since this is a highly specialized medical text with a rather unique theme, we asked our partners, doctors in Moscow, to check the finished translation. Both expressed their great appreciation and admiration of the fact that there was no need to adjust the translated text in any way.
This translation will be used for the work on the Russian market for several years and will serve as a basis for the cooperation with Russian physicians and medical departments. Therefore, I would like to thank you for the very good work and wish you lots of success.
KAZUIST

We cooperated with the Pygmalion Company during 2009 - 2011. Pygmalion provided us with translation and interpreting services for our two-year international project to support accessible travelling. Pygmalion provided translations from / into several world languages and simultaneous interpreting at the international conference. Thanks to the professionalism, flexibility and effective communication, we can evaluate this collaboration with great satisfaction.

Daniel Siwy, MA - Law office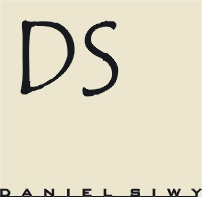 Daniel Siwy's Law office hereby expresses its full satisfaction with the translation services provided by Pygmalion Ltd. The employees of this company always maximally complied with the client's wishes when processing mostly very specialized and time-consuming documents. The attitude, willingness and flexibility of the employees who approach the law office's assignments responsibly and who are able to react quickly to the client's needs and requirements must be praised.
Stant Manufacturing Ltd.

We have been cooperating with Pygmalion Ltd. since 2006 on translations of various language combinations. We are very satisfied with the speed of their services, as well as their flexibility and willingness to comply with our wishes. Their negotiation is always very professional and they are the only translation company we cooperate with and which we always recommend to surrounding businesses.

PENTO Ltd.
We began to use the services of the Pygmalion Company in 2007 mostly for the translation of technical documentation in various combinations, i.e. English - Polish - Czech. These were highly specialized texts in the field of petrochemical industry. The translations incorporate a high level of expertise and accuracy, combined with a very fast implementation of translations and professional approach in handling orders. Thanks to this, the Pygmalion Company became our exclusive provider of translation activities. We recommend this company's services to all other interested parties!